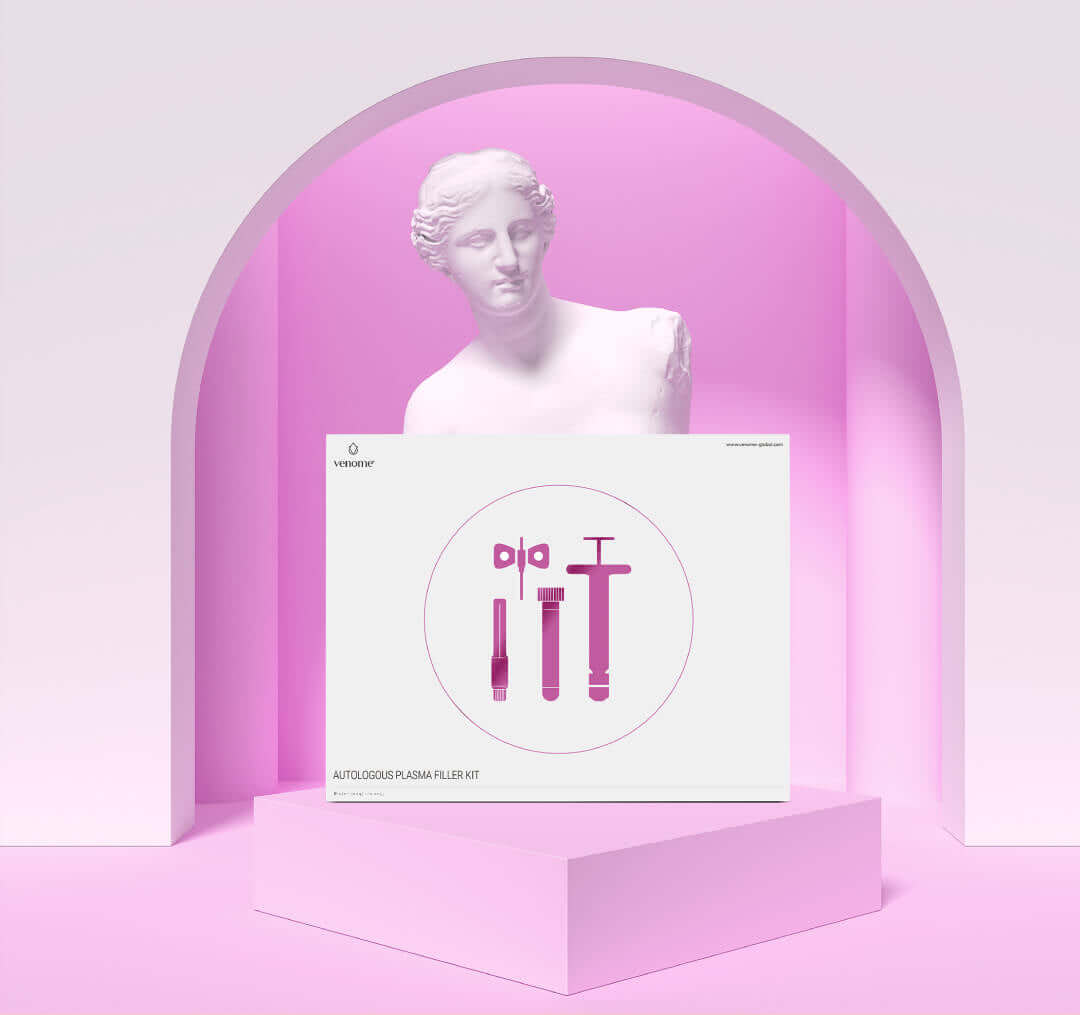 APF — natural filler treatment
APF (Autologous Plasma Filler) is an innovative technology for preparing fillers with different densities from the patient's peripheral blood. Plasma Gel Filler is a safer alternative to cross-linked hyaluronic acid, as it involves the use of an autologous preparation.
This biofiller offers a unique advantage: it simultaneously fills and regenerates tissues, as it boosts growth factor secretion. How long the product stays in the tissue depends on the patient's individual characteristics and the selected product variant. However, the results of a single treatment are generally expected to last from 3 to 6 months.
loose skin
prominent jowls
expression lines and persistent wrinkles
stretch marks
acne scars
dark spots
lip reshaping
nasal reshaping
soft lifting
filling the tear trough area

pregnancy and breastfeeding
allergy to the ingredients of the product
acute infection
scarring-prone skin
cancer
treatment with anticoagulants
thyroid diseases
autoimmune diseases
herpes
diabetes
HIV infection
acute skin inflammation
keloid-prone skin
immunosuppression
coagulation disorders
WITHIN THE VENOME SERIES, THESE PRODUCTS WILL HELP YOU: