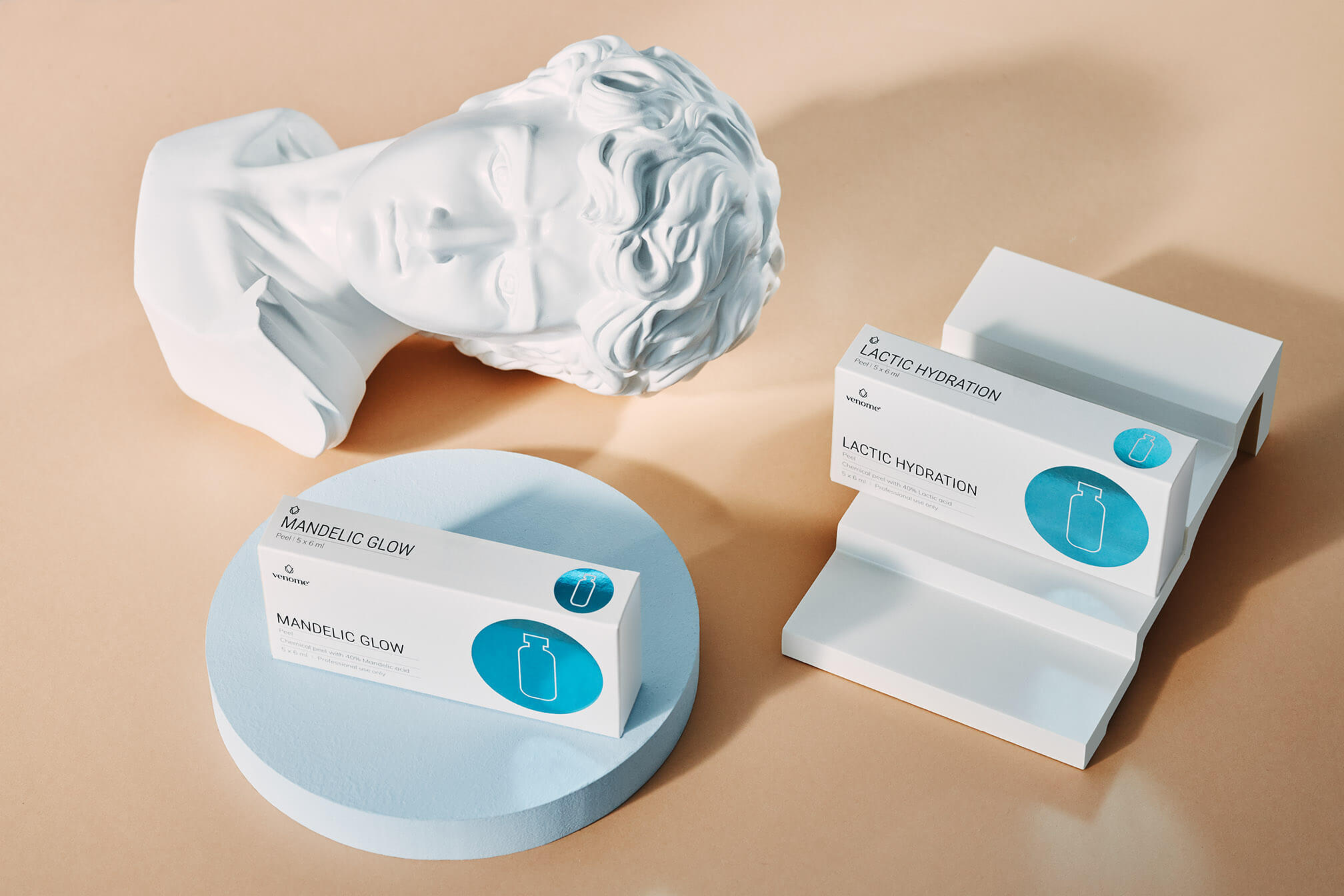 ACNE AND OILY SKIN
Acne is a common skin condition, which can affect both teenagers and adults. There are multiple factors that can contribute to the development of skin lesions: hormonal, genetic, or environmental.
However, the most common factor is excessive sebum production by sebaceous glands, resulting in clogged hair follicles. This leads to the formation of blackheads or whiteheads and purulent inflammation caused by bacteria.
Treating acne is a process. However, the best way to go is to implement a detailed action plan and be patient. Your skin will thank you.
The following Venome products can help fight acne:
Venome PEEL- Mandelic Glow, Lactic Hydration
Venome Meso- Acne, Antiox
Venome PRP
W RAMACH LINII PRODUKTÓW VENOME W WALCE Z TRĄDZIKIEM POMOGĄ CI: