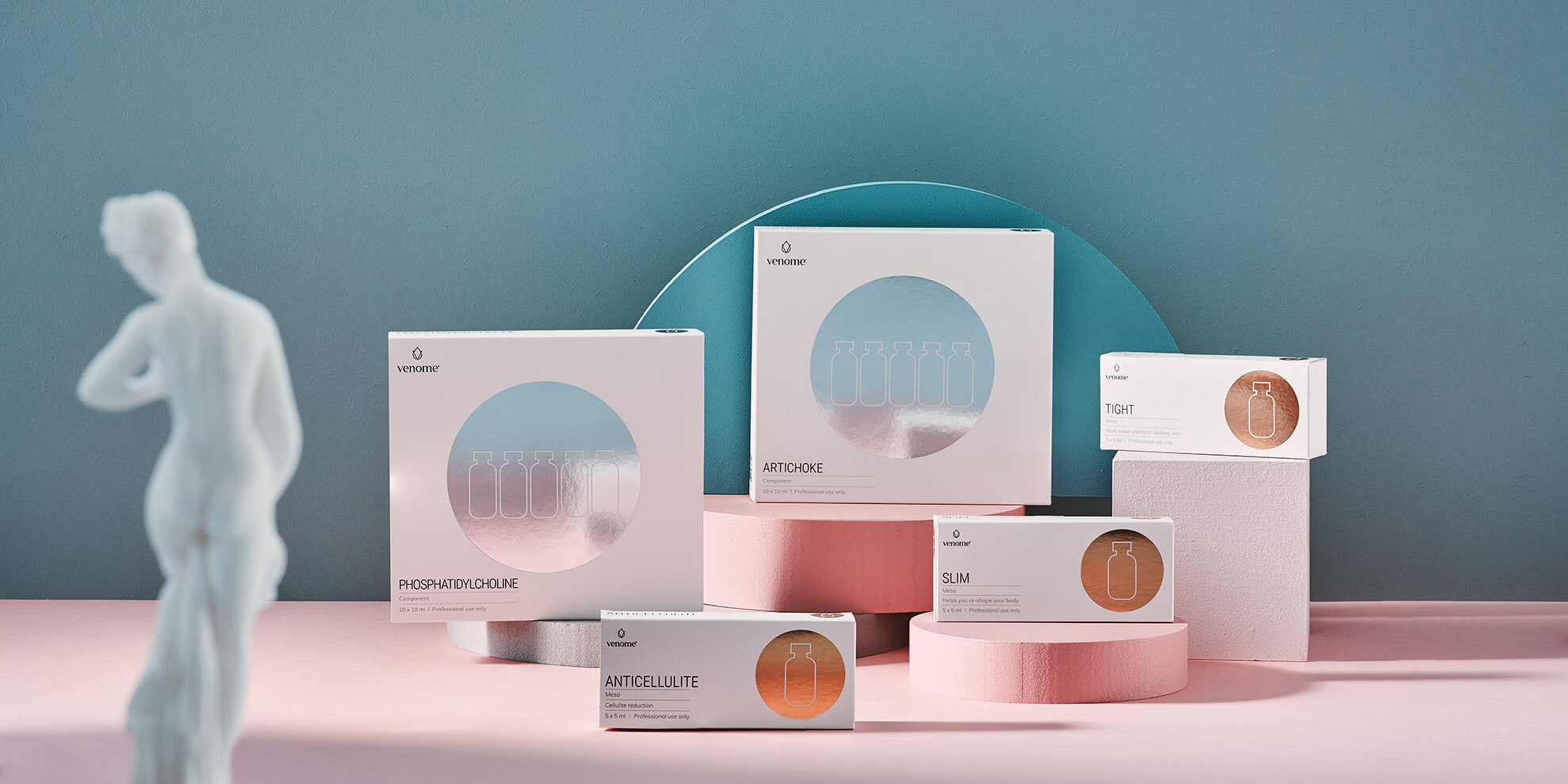 CELLULITE
Start the fight against cellulite. Say goodbye to loose skin and enjoy a toned, firm body. Sedentary lifestyle, lack of exercise, hormonal imbalance, insufficient water intake and improper diet are all factors that can intensify the problem of "orange peel". The important thing is to accurately diagnose the problem you deal with, find the root cause, and reduce unpleasant side effects.
Edematous cellulite results from the improper circulation of lymph in the connective tissue, leading to poor drainage and increased water retention, which ultimately contributes to the formation of dimples and bulges on the thighs, abdomen and arms.
The first step towards eliminating cellulite is increasing the intake of nutritious food and reducing the consumption of processed foods.
Add exercise and drink enough water to speed up the process. Venome treatments are the final step.
Ready to go? The following Venome products can help fight cellulite:
• Venome MESO — Anticellulite, Tight
• Venome Stimulate — Collagen, BOOSTER 6%
• Venome Lipo Slim
WITHIN THE VENOME SERIES, THESE PRODUCTS WILL HELP YOU: