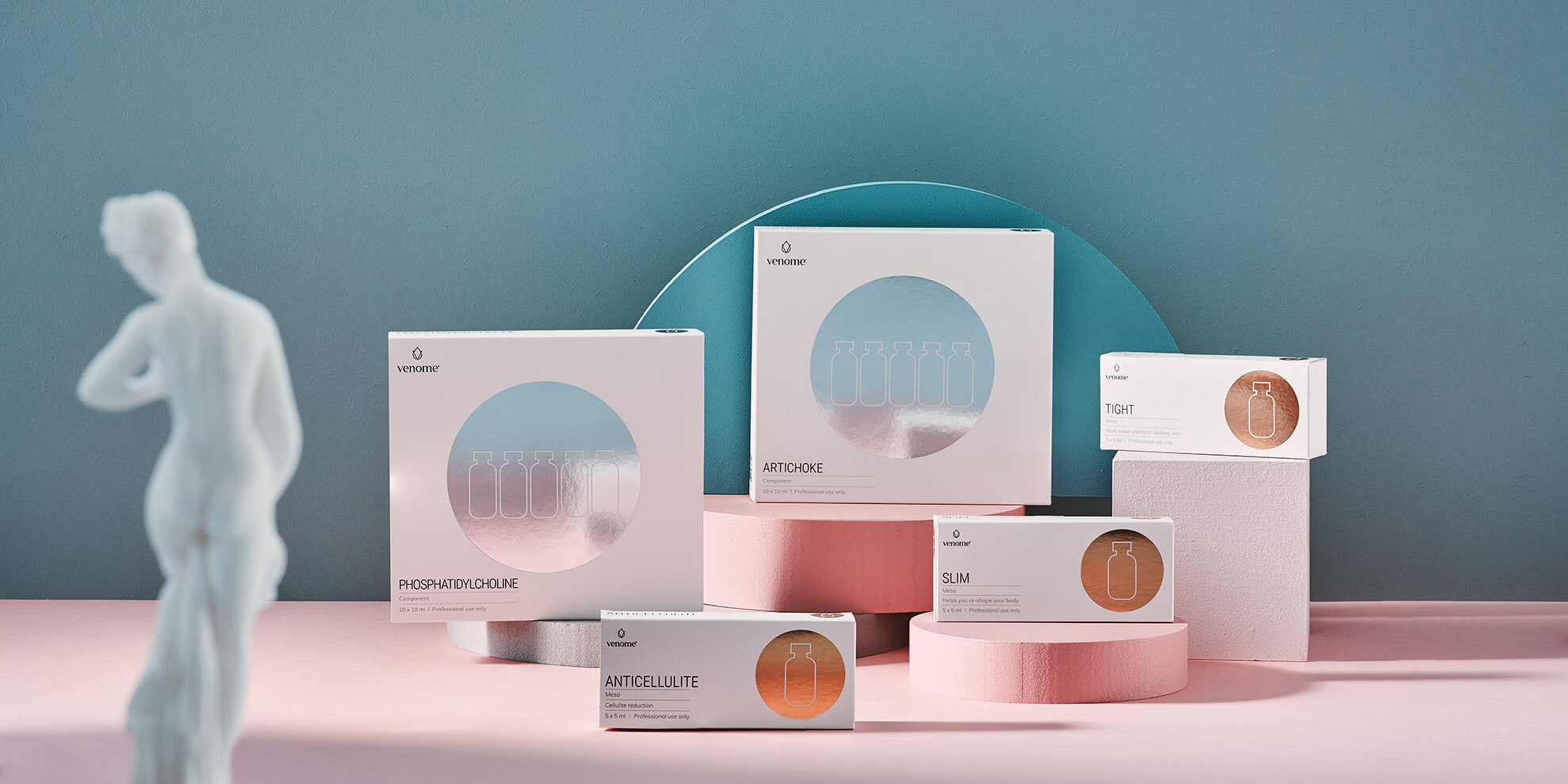 LOCAL FAT DEPOSITS
How to quickly eliminate localized excessive adipose tissue? Get rid of it in just a few steps with Venome.
Lipolysis in the affected area with a Venome product – choose the product that reduces the amount of adipocytes (fat cells).
Healthy eating – adapt your diet to your needs.
Exercise – use the stairs instead of the elevator and walk instead of driving.
Follow this 3-step plan to get rid of unwanted adipose tissue on your thighs, abdomen, arms, or chin.
The most important thing is to act simultaneously in all these areas.
The following Venome products can help you in your fight against unwanted fat tissue:
WITHIN THE VENOME SERIES, THESE PRODUCTS WILL HELP YOU: