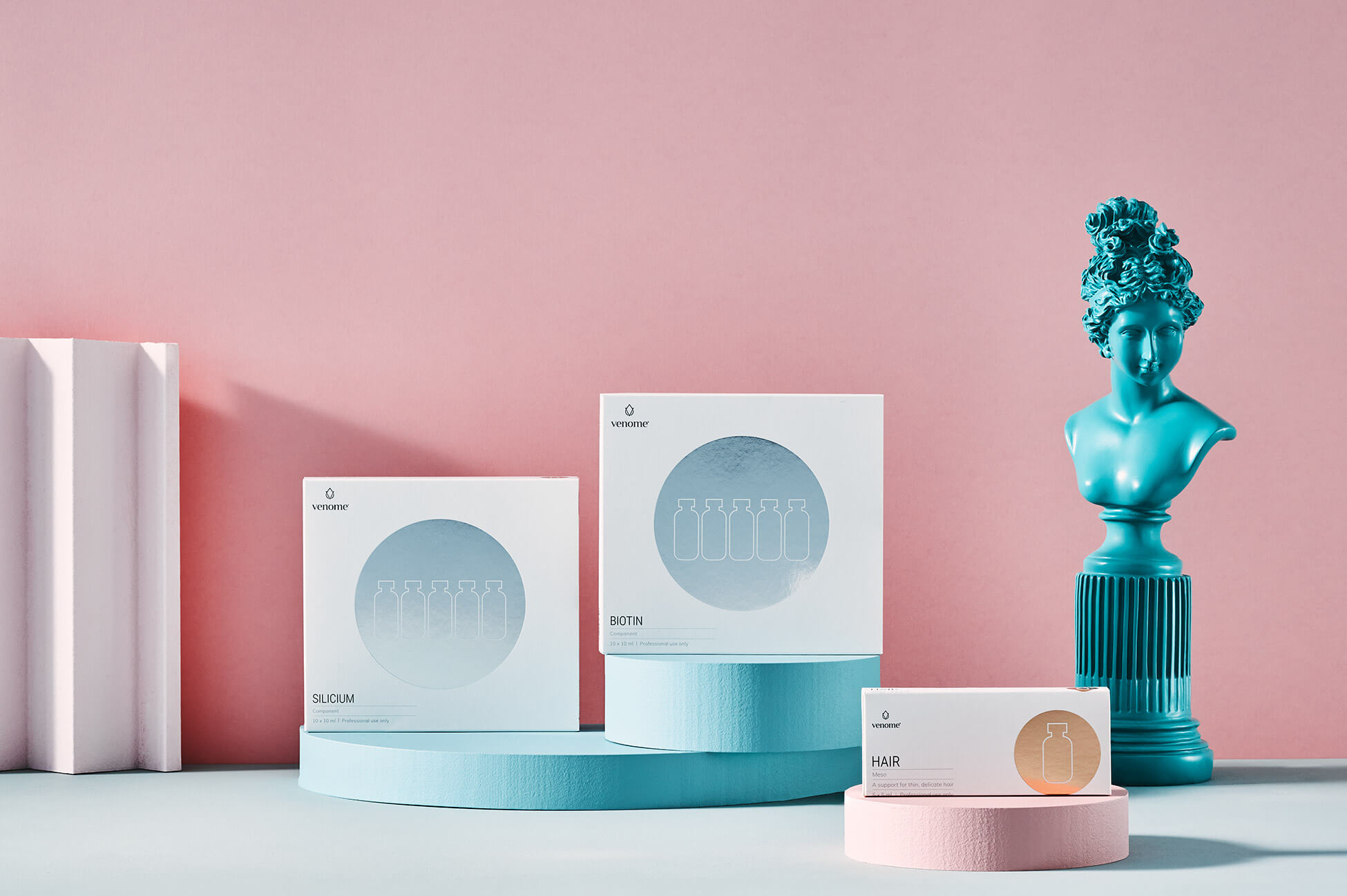 THINNING, BRITTLE HAIR
The problem of hair loss affects most of us. There are many factors that can damage hair and impair its health: bad diet, too much stress, hormonal imbalance, some medications, wrong haircare, and aggressive hair procedures that weaken both the bulb and the shaft.
Unfortunately, the problem is often neglected, which leads to intense hair loss, impaired hair growth, and ultimately — balding.
Start acting now and try these Venome products to enjoy beautiful hair:
Venome Meso: Hair
Venome Trycho: Hair Filler
WITHIN THE VENOME SERIES, THESE PRODUCTS WILL HELP YOU: