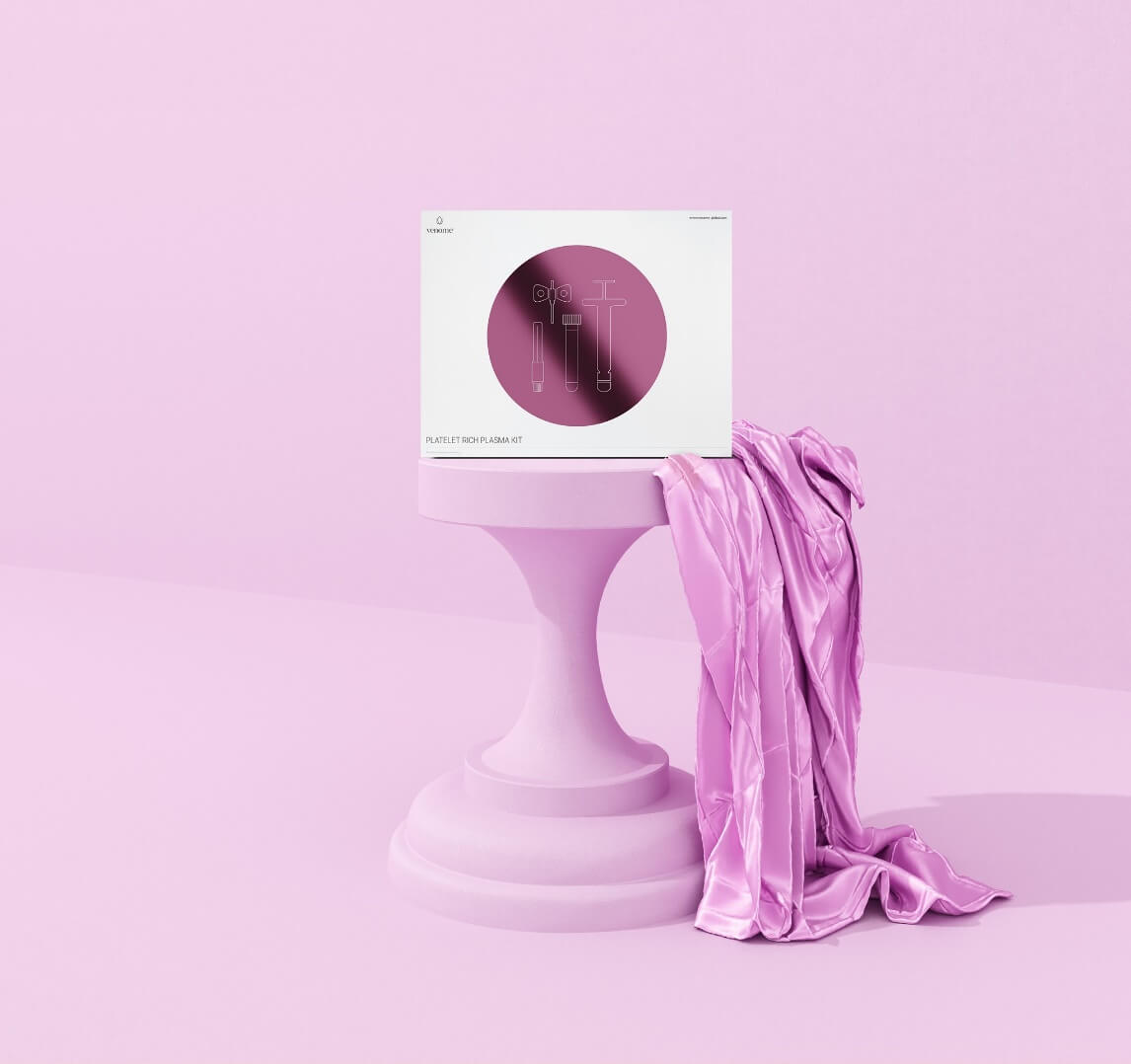 Autologous treatment using platelet-rich plasma
Platelet-rich plasma (PRP) is an autologous product obtained from the patient's peripheral blood. Once the blood is collected in a tube with an anticoagulant, it is centrifuged as per the equipment parameters. In the process, particular blood components (blood cells) are separated.
Platelet-rich plasma contains much more thrombocytes (platelets), rich in growth factors (vital for tissue regeneration), which are released shortly after they are injected into the skin. PRP is the perfect solution for tired skin with dark spots and signs of photoaging. It also works great against hair loss. As the treatment involves injections with an autologous preparation, it does not cause allergies and is therefore considered safe.
horizontal wrinkles
nasolabial folds
marionette lines
dark spots
fresh scars
lack of glow and hydration
hair loss
wrinkled hands
loose skin

pregnancy and breastfeeding
allergy to the ingredients of the product
acute infection
scarring-prone skin
cancer
treatment with anticoagulants
thyroid diseases
autoimmune diseases
herpes
diabetes
HIV infection
acute skin inflammation
keloid-prone skin
immunosuppression
coagulation disorders
WITHIN THE VENOME SERIES, THESE PRODUCTS WILL HELP YOU: