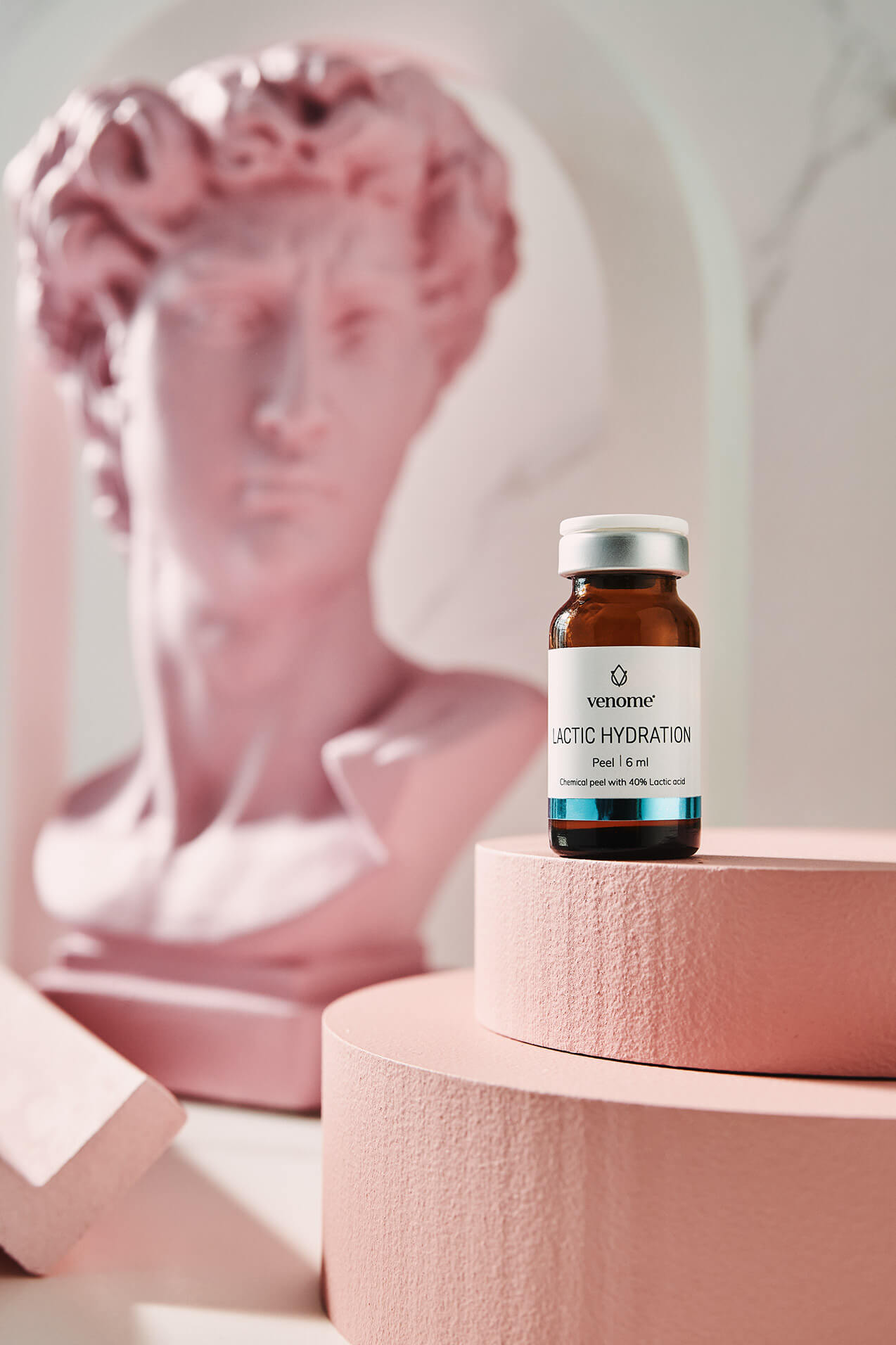 LOOSE AND DEHYDRATED SKIN
As the skin ages, it becomes loose, dehydrated, and struggles with elastosis, leading to a tired look. Excessive sun exposure without proper sun protection, smoking, and not drinking enough fluids can all lead to our skin becoming saggy quicker.
With damaged collagen and elastin fibers, as well as a shortage of glycosaminoglycans (GAG), the skin cannot maintain its structural integrity. As a result, it becomes loose and flaccid. In order to help it reconstruct the protein fibers, and more importantly, to stimulate fibroblasts to produce new ones, it is necessary to skillfully combine treatments, such as mesotherapy and peels, and ensure proper skin care at home.
The following Venome products can help hydrate the skin and restore its density:
Venome Meso: Tight, Antiox, Antiage, Delicate Firm, Neck, Hands
Venome Stimulate: Booster, Collagen
Venome Succinate: Venome Amber Hydro
Venome Peel: Mandelic Glow, Lactic Hydration
WITHIN THE VENOME SERIES, THESE PRODUCTS WILL HELP YOU: